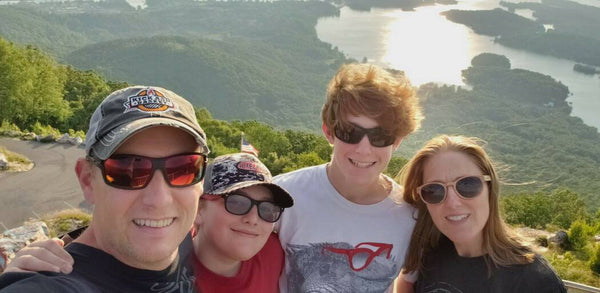 My Favorite EggFest
I love going to Egg Fests. When Kick Ash Basket gets the opportunity to partake in such an event, I'm sure to tag along. These events are always so much fun and I enjoy helping with the family business as well as eating delicious food. The best Eggfest I have attended has to be the Georgia Mountain EggFest, which I have gone to for the past three years. One truly must experience these events firsthand to fully understand. The people are awesome, the venue is awesome, the food is awesome, and the whole atmosphere is awesome. As a vendor, we always get in early to set up our tent. This means I get to walk around before it starts and talk to some of the cooks about what they are grilling. There is always a wide range of food being grilled, from sweet treats like Nutella pizza to savory classics such as beef brisket or regular pizza with a barbecue flair. No matter the category, all of the food is delicious, and occasionally even nutritious.
The event is held at the fairgrounds in Hiawassee, Georgia at the Georgia Mountain Fairgrounds. All of the cooks and vendors get an individual shop front in a pleasantly shaded, forested area. The atmosphere becomes like a medieval market with wooden shops and bustling people and it is very cool. The Egg Fest takes place on a Saturday, but the night before there is a cookout event in the music hall. The cooks and vendors gather to eat tasty food and catch up with one another. There is even a band out front playing music. On Saturday at 9:00 am, the gates open and people flood in, searching for tasty snacks and unique recipes from all of the cooks.
The cooks are incredibly talented and wonderful people, but my favorite cook is a man named Bogdan Teodorescu, from Romania. Bogdan grills one of my favorite foods: Picanha (Pih-kahn-ya). Picanha is a cut of beef from the top sirloin cap which tends to get ground up into ground beef. However, a simple request to your local butcher can easily stop this waste from happening. Picanha is best served cut into strips, salted, and grilled over an open fire with a rotisserie rig. The only seasoning used is salt; so simple yet so delicious. As the meat spins around the rotisserie over the open fire, you can shave off the outer layers of the picanha as it cooks, to serve and eat. Bogdan let me help him cook the picanha, which is super great because then I also get to eat more.
Mason & Bogdan
Thanks for reading!
Written by: Mason D. Romzek
Edited by: Dylan A Romzek